Our mission is to use our skills and knowledge of real estate to help people and to make a fair return for our efforts. We aim to help people on both sides of the real estate transaction. To house sellers we pledge to offer a fast, hassle free alternative to selling real estate the traditional way, and to provide creative solutions where needed.
To our investor-buyers we aim to provide quality investment opportunities that meet their investment goals.
To our lease-purchase buyers we aim to create the opportunity of home ownership and to help those who want to help themselves. And finally, our mission is to be of service to our community as a whole. We aim to help make a difference in people's lives through our work, through our community service work, and with our lives in general.
Memberships, Affiliations and Ratings
Mike Sumsky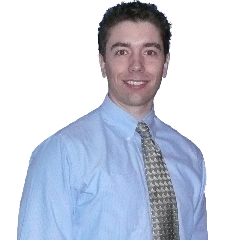 Mike has called Washington home for nearly 30 years. He grew up in the Renton area and attended the University of Washington. Mike earned high marks as a mechanical engineering major and upon graduation he was quickly hired as an engineering sales position. It was during this time that Mike's love for real estate took shape. Having grown up in a family that has been involved in the real estate industry since the early 1980's, Mike began buying, fixing and selling single family homes and quickly fell in love with providing solutions for home sellers and new opportunities for buyers. In 2004, Washington Home Solutions was formed, and Mike expanded his reach to provide services to home sellers all over the Puget Sound region. Washington Home Solutions headquarters is located in Bremerton. In addition to buying and selling his own real estate, Mike also teaches real estate investing principles to students across the country.
Mike has a unique perspective on rent to own homes, not only because he sells many of them, but also because Mike now is purchasing his next residence on a rent to own agreement.  The benefits are great as both the seller, and as the buyer.
When he's not working with real estate, Mike enjoys spending time with his beautiful wife JD, their two dogs (Haylie and Jake), and cat (McKenzie). He is an avid outdoorsman, loves to golf and watch the occasional episode of Myth Busters, Top Chef and Deadliest Catch.